Window Lettering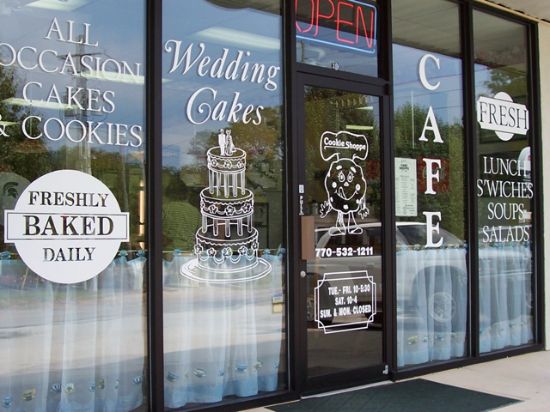 We offer custom design and layout services for your window lettering needs. Our design team is ready to assist you with every aspect from custom color schemes to company catch phrases and even choosing the correct size that will bring the most increase to your business. Place your order through our website today or call Troy at 404-781-3480.
Window lettering is most commonly used for business information as it presents excellent marketing points for your enterprise include product details, store hours, professional affiliations, and contact information. When you show that you are affiliated with your industry's governing bodies, you enhance your reputation.
It is always a great idea to have arrows pointing to your entrance. When you run a corner unit where the door is not obvious, this is especially important. These arrows also help first time visitors easily locate the entrance when your facility has multiple doors that are not in use. When shoppers have to trying to open several doors that are locked, they can easily become frustrated. Niche details are crucial for insurance companies and agents. Since there are so many different types of insurance, you should display the products you have available. This is particularly helpful when you carry hard to find policies that your competitors do not. Sporting goods trade in and consignment stores also benefit from window lettering detailing what specific items they typically have in stock.